The project is a new erection of a 3 storey detached house at Jalan Mariam. The land area is 580sqm and built-in area is 665sqm.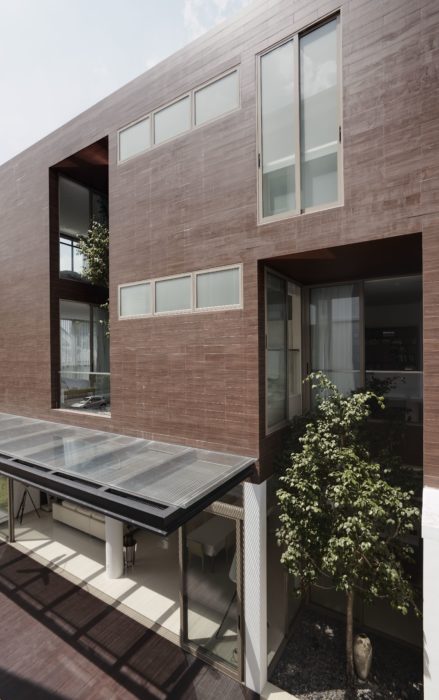 4 double volume void spaces are carved out strategically from the 3 storey block creating connecting void spaces. 2 of them connect 1st and 2nd storey and another 2 connect 2nd and 3rd storey. Nature is brought into these 4 voids.
These 4 connecting nature voids not only bring nature into the house but also create subtle visual connectivity between the levels. They capture breezes as well as natural daylight into the house.