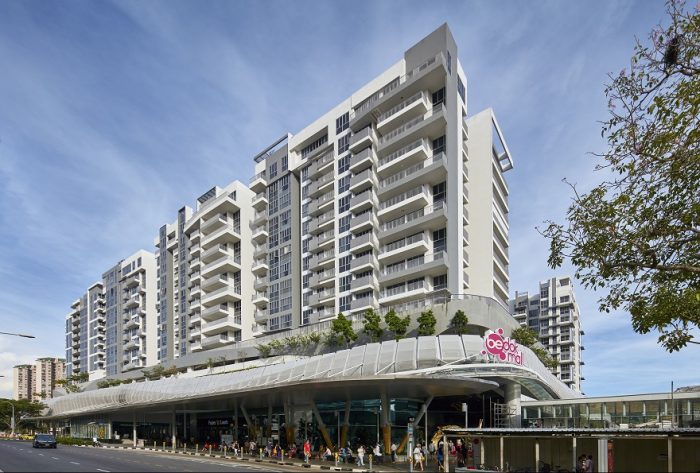 Bedok Mixed Use Development stacks three different programs vertically to offer urban amenities and seamless connectivity within a single address.
Bedok Residences and Mall is an integrated development in which a transportation hub (bus, taxi, and MRT), retail and residential units coexist.
Bedok Mall houses over 200 shops across three floors, and enjoys excellent connectivity with the transport hub, with direct connection to the Bedok MRT station via the Basement 2 link, and the Bedok bus interchange located above the mall. Bedok Residences' 8 blocks of 15-storey residential apartments take a favorable north-south orientation, with full-height glazing giving the blocks a streamlined vertical expression.