A church that is an icon and a landmark.
Christ Methodist Church was an inconspicuous single-level building that visitors found hard to locate. The church had three aspirations for its new building:
To create a landmark and an identity for the church
To reimagine traditional church spaces for contemporary communion and worship
To be climate-sensitive in the urban tropics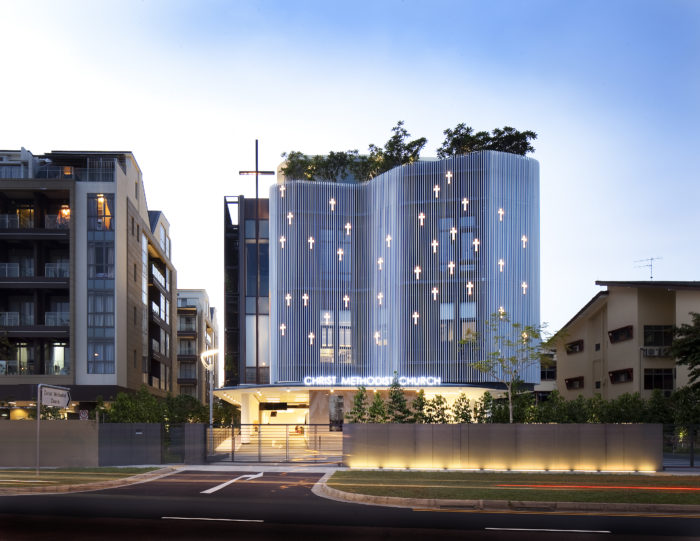 We shaded the building with a veil-like skin that alludes to the curtain of the Tabernacle. It is porous and invites the breeze. An interior atrium with sculpted voids further promotes natural ventilation. These wavy forms make a subtle reference to the nearby sea.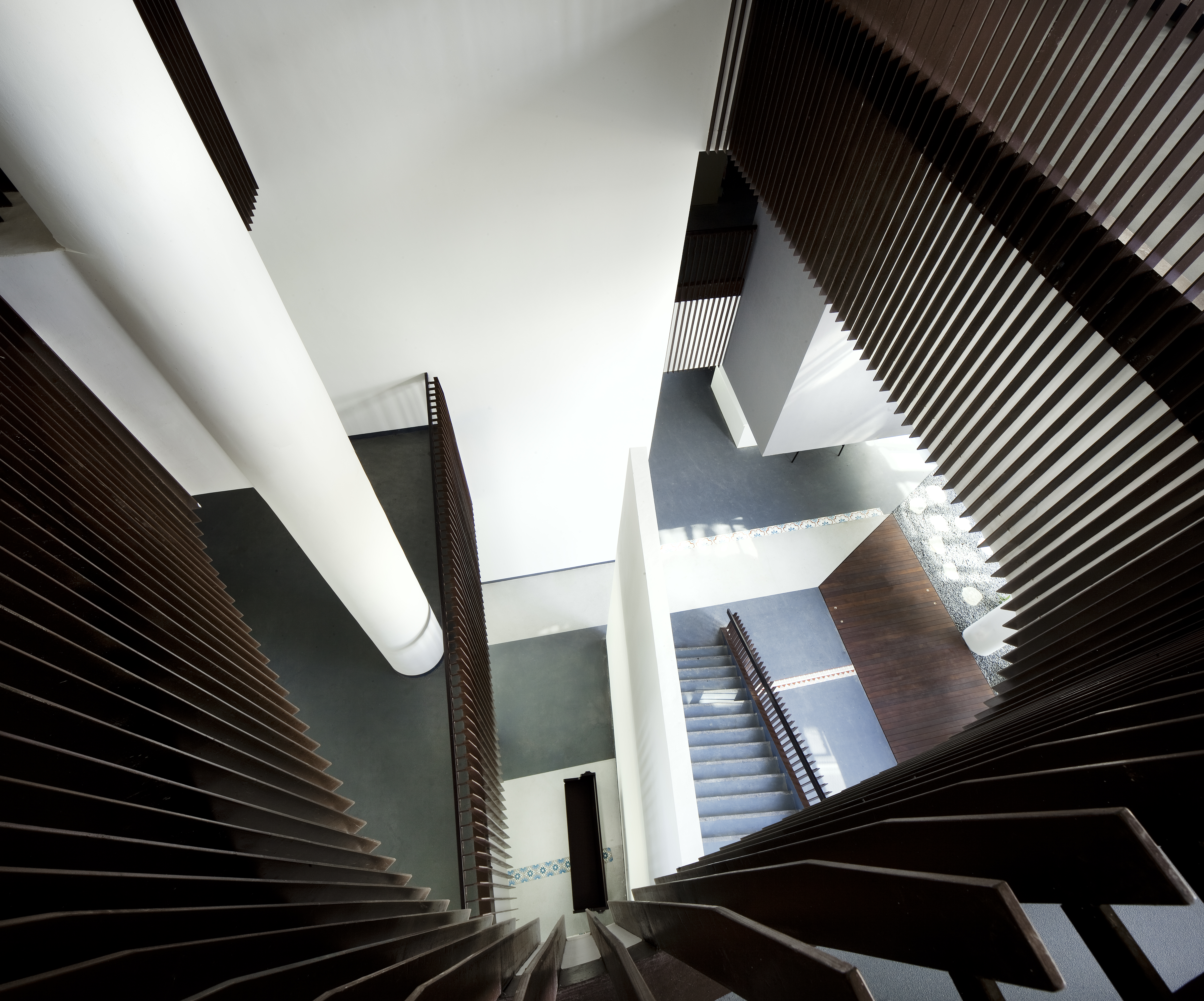 We were careful to make sure that while the church is to be visible, it didn't shout. At night, the quiet building transforms by soft light into an unforgettable image: a constellation of illumined crosses float across the facade, and a singular large cross emerges aglow from a bathe of falling stars.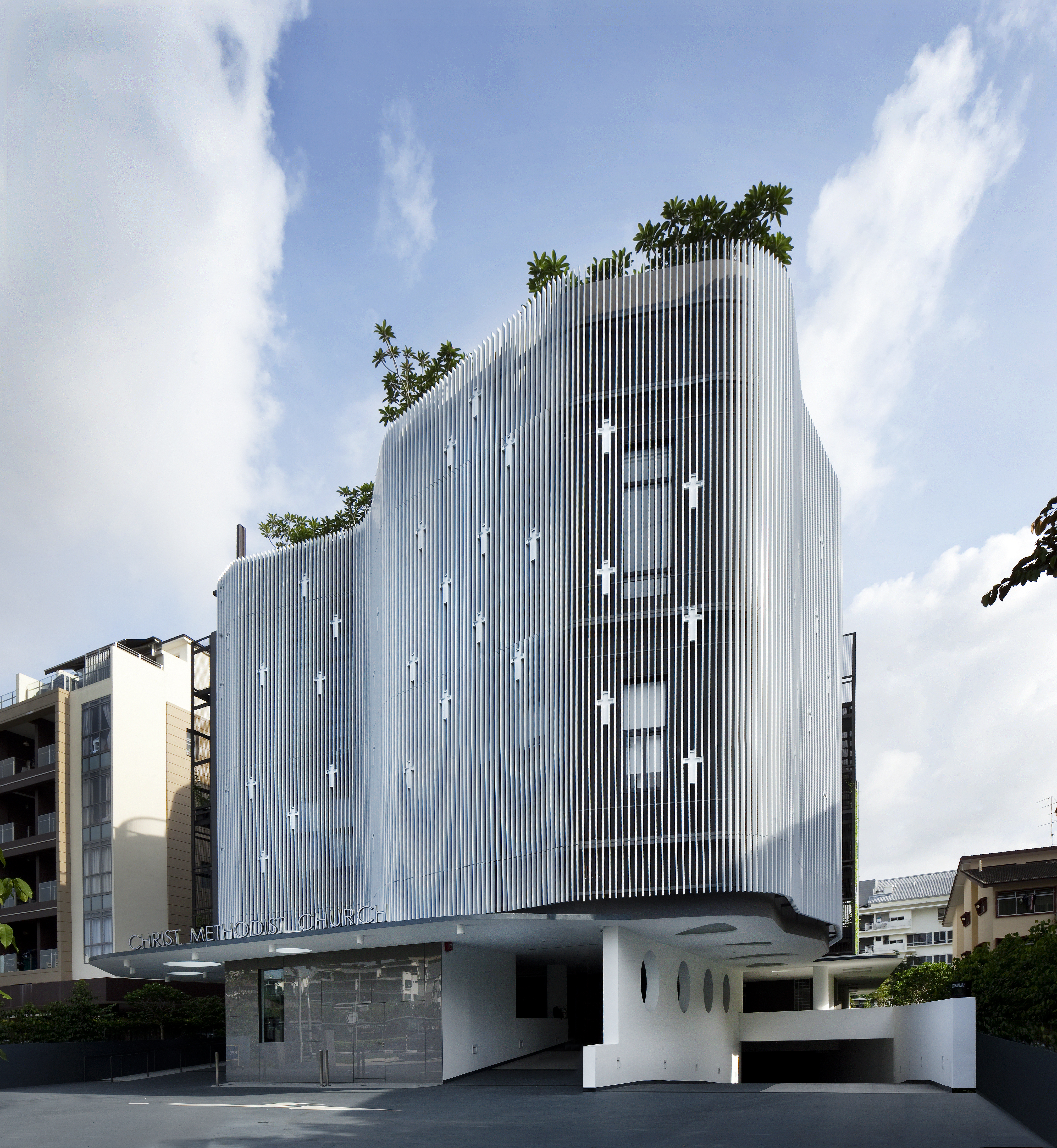 The building has been 'christened' by the locals with the nickname, The Church of the Little Crosses. Having a strong identity has helped the church in its outreach. This is further supported by the community and gathering spaces inside—including an open air, multipurpose space and a modern auditorium that accommodates a 1000-strong congregation.