A study that disappears into the trees
Nestled among  trees in our client's home garden is a solitary study and retreat conceived to blend and disappear into its luxuriant landscape—a land already claimed by a loose plantation of tropical palms and shrubbery. Our client required that the terrain be minimally disturbed, so we let the trees (and their spread of roots) determine the building plan.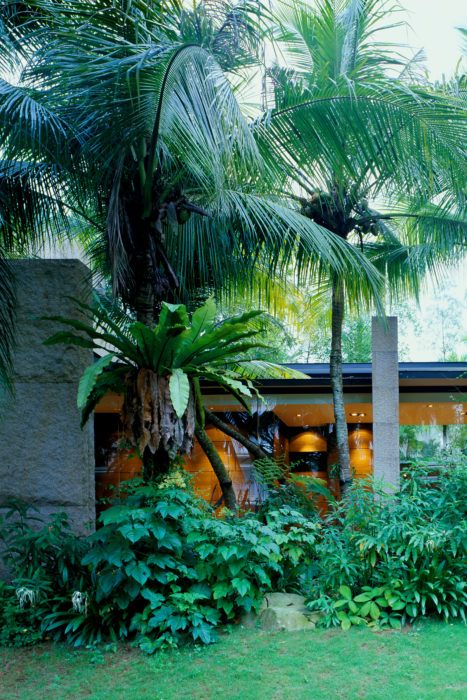 For this 'non-building', glass became a natural choice—its transparency being a necessary (non-)component in the architecture's disappearing act. Save for one wall, all structural components are placed perpendicular to the approach and views, reducing visibility and the sense of construction and imposition.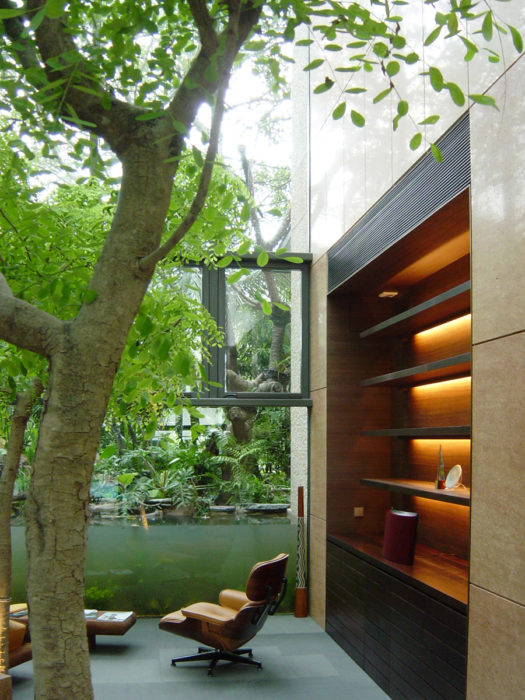 A palette from nature deepens the feeling of land and landscape. Granites, African wenge, and a pink coral stone from Spain enhance the layering and flow of space inside.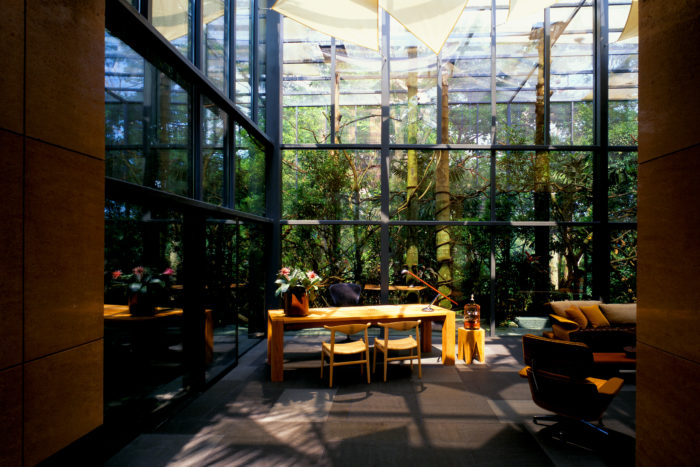 A koi pond and a seven-metre tall aviary housing some 150 tropical birds are placed by the main double volume space, offering in full view the tumult and quietude of the jungle.