The interior design project is a 2500sqft, 4 bedroom condominium apartment at D'leedon.
The interior design extended the architectural concept and master plan of the whole development as a "landscape".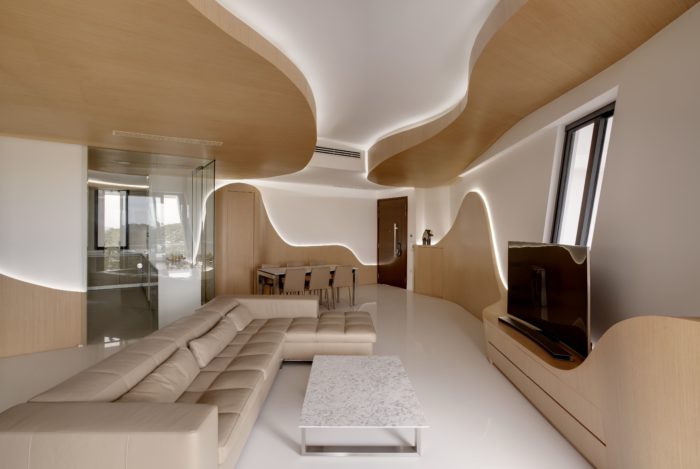 Fluidity of aqueous movement, sensuous textures, flowing lines and curves are abstracted into the interior creating a dramatic silhouette, resembling landscape.
The silhouette of white canvas with sweeping timber at the communal areas is reversed at the private areas to create a distinction between the spaces.