The project is a new erection of a 2 storey intermediate terrace with an attic at Ming Teck Park. The land area is 200sqm and built-in area is 280sqm. 2 main concepts create the design and the typology of the house.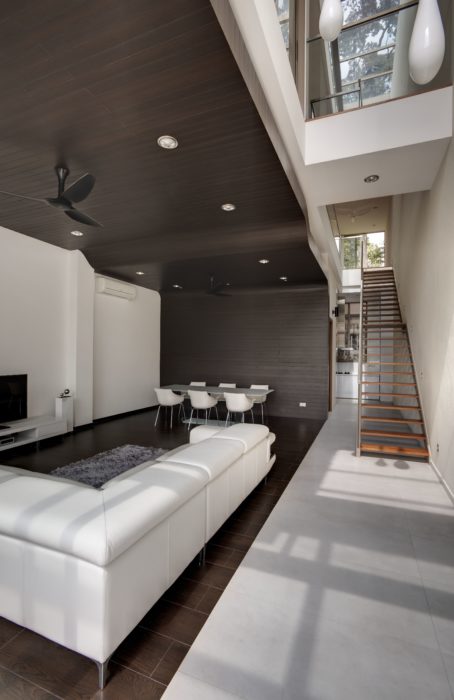 A "Timber Ribbon" which moves through the house reinforces the idea that a house is a whole instead of different areas and rooms.
A clear 'Parti" of splitting the house into two sections, a public zone of circulation spaces and a private zone of bedrooms.