Singapore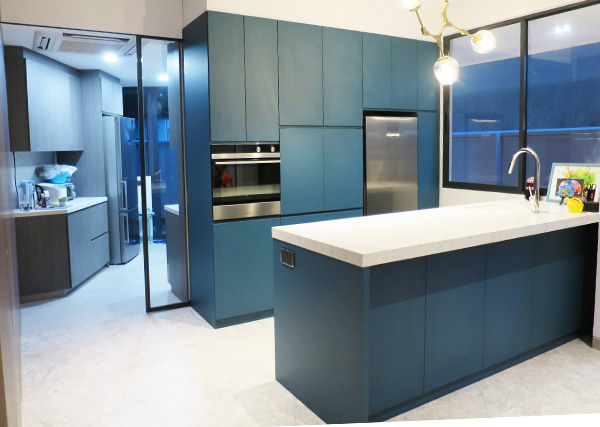 Townhouse at Joo Chiat was a project tailored for a young couple aspiring for a family home of comfort and style. Situated along the colourful and heritage rich Joo Chiat area in the East of Singapore, the house occupied a slice of the interesting streetscape. The design for the house was inspired by both its unique context and the modern lifestyle of its occupants.
Our brief was to create an abode that would be sufficient for the household- a young family of four. The project was the addition and alteration to an existing two storey and attic corner terrace house. We envisaged that the design would give the old rustic appearance of the house a refreshed modern look. The ideal new home would allow good natural illumination into the house. The primary challenge was to deliver the project in prompt timing and budgetary cost.
We re-interpreted the front façade of the house by employing a palette of crisp form and contemporary materiality. Clean lines and strong colours express the modern language from the boundary wall to the articulation of the front façade. The first level was boldly opened up with expansive glazing, which included a statement glazed aluminum frame main door. The delightful effect was that the living and dining spaces were well-lit during the day.
The interiors were designed to be open-concept with a dry kitchen and spacious dining and living space. At the front façade, the white-washed elevation was accented by the cobalt blue expression of its bedroom space at the second level. The final result was a house that embraced the lifestyle of our clients – a space of serene openness warmed by natural light and familiar colours and textures.