UNIVERSAL BUILDING PRODUCTS SHOWROOM
SINGAPORE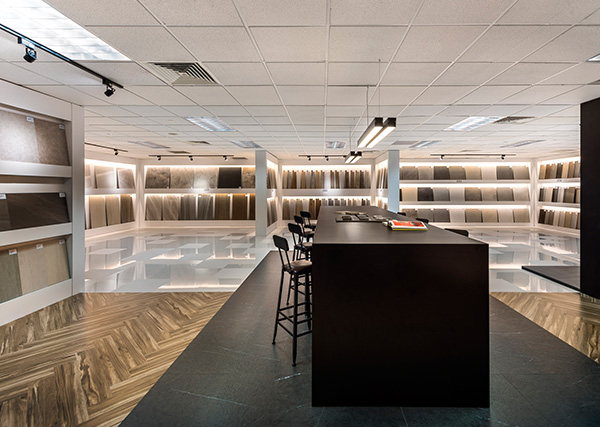 The showroom for Universal Building Products was located in a suburban area that was to be accessible to project clients. A premier supplier of ceramic and homogeneous tiles, their intention was to create a conducive and productive environment for clients, designers and architects.
We envisage the space to be open-concept with distinctive displays of the materials. The main entrance showcased the marble-look homogeneous tiles on the wall – which served as a backdrop for the main signage. The flooring featured timber like tiles in a herringbone layout.
The displays of the tiles were categorized according to their character and origin. Working closely with our Clients to achieve the right mix, the display areas were allocated with careful planning. A working high table was designed to be a central island that would allow for small and large format tiles to be place at eye level for easy viewing.