Collectinggood ideas.
Coordinatinggreat success.
What makes good architecture? In a world thatdemands intelligent and sophisticated design, it is no longer enough for oneperson to possess all the knowledge and tools necessary to deliver architectureof the highest standard.
Ultimately, a successful consignment comes downto one thing: synergy.
Because webelieve a mix of good ideas can inspire great success, we are focused oncultivating a collective synergy between different specialists. And we chooseonly the very best talents in the field- be it artists, landscape architects,branding specialists, interior designers, or lighting consultants.
Since our inception in 2013, FREIGHT ARCHITECTS has continuallydelivered on different scales of work, form private housing to resortsdevelopment; early learning institutions to industrial buildings; as well asmaster planning. All to great success.
With an expert team of craftsmen and experts waiting to be tapped on,FREIGHT ARCHITECTS is ready to chart a path in the architecture industry.
FREIGHT ARCHITECTS is a member of theFREIGHT collective.
Our Philosophy
Navigating challenges together.
Delivering quality design.
We believe that our best work happens when our team, our partners andour clients are all aligned. FREIGHT ARCHITECTS is committed to authentic,artistic expression in architecture; in the creation of beauty that is balancedand poised, characterised by harmony with everyone pulling in the samedirection.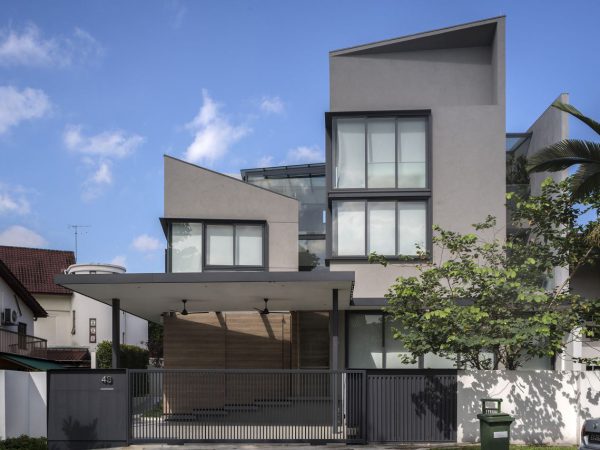 The brief from the client was to create a space where 3 families can stay …